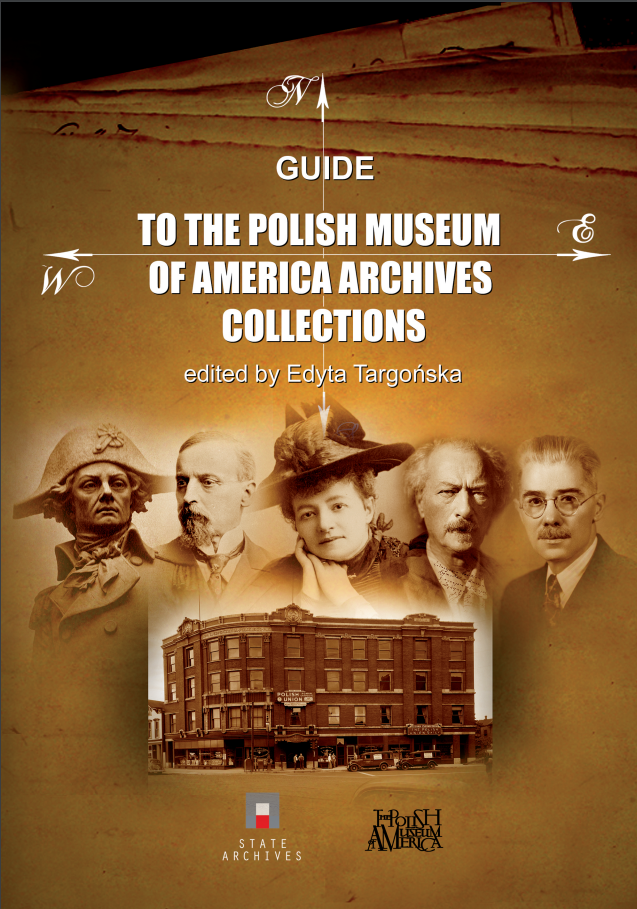 Guide to the Polish Museum of America Archives Collections
Autor:
Targońska Edyta (red.)
Wydawnictwo:
Naczelna Dyrekcja Archiwów Państwowych
Miasto wydania:
Warszawa - Chicago
Rok wydania:
2019
Liczba stron:
380
ISBN:
9788365681-70-6
Cena:
Wszystkie formaty i wydania

Kup książkę

PDF

Mobi

ePUB
Opis
Anglojęzyczna wersja Informatora o zasobie archiwalnym Muzeum Polskiego w Ameryce. Polska wersja przewodnika powstała w 2016 roku i była pierwszą tak pełną, ilustrowaną reprodukcjami publikacją, przedstawiającą dokumentację zgromadzoną na przestrzeni 80-letniej działalności MPA. Autorką książki jest archiwistka w Archiwum Państwowym w Lublinie Edyta Targońska.

Niniejsze tłumaczenie zostało przygotowane przez archiwistkę Muzeum Polskiego w Ameryce Teresę Sromek. Przekład jest dokładnym odzwierciedleniem polskiej wersji językowej i może być niezwykle cenną pomocą w poszukiwaniu przodków dla licznej amerykańskiej polonii i nie tylko.