About the project
The European Colloquia on Archives is a new series of international conferences that will be held on a bi-annual basis. The series refers to the highly popular, long-standing archival meetings organised in Poland since 1996 as part of Colloquia Jerzy Skowronek Dedicata. Its goal is to keep the tradition of European archivists coming together and discussing topics of importance to the community in the widest possible forum.
Inauguration of the series
The inauguration of the cycle took place on June 22-23 2022 in the headquarters of the National Archives in Krakow.
The opening conference was organised in the final year of the celebration of the 100th anniversary of Poland's restoration of independence. We decided to dedicate it to one of the fundamental areas in the activities of national archives in Europe. Its main theme was as follows: "Dispersed heritage. Displacements and recoveries of archival materials in Europe after the First World War."
The joint debate was attended by representatives of national archives from twelve countries: Bulgaria, Montenegro, Czech Republic, Estonia, Georgia, Germany, Hungary, Latvia, Lithuania, Romania, Slovenia and Ukraine. A special panel was devoted to Ukrainian archives, represented by the head of the National Archival Service of Ukraine in Kiev and a group of Ukrainian historians and archivists.
The conference was held in three languages (Polish, English and Ukrainian) and was broadcast live.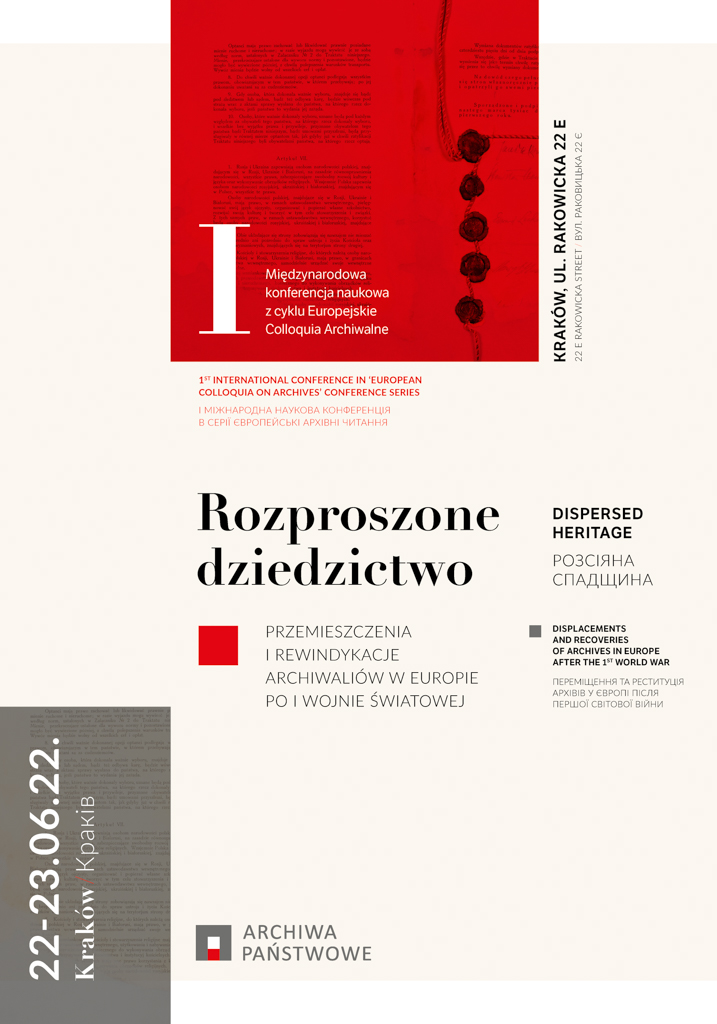 The next conference in the European Colloquia on Archives series is scheduled for 2025.